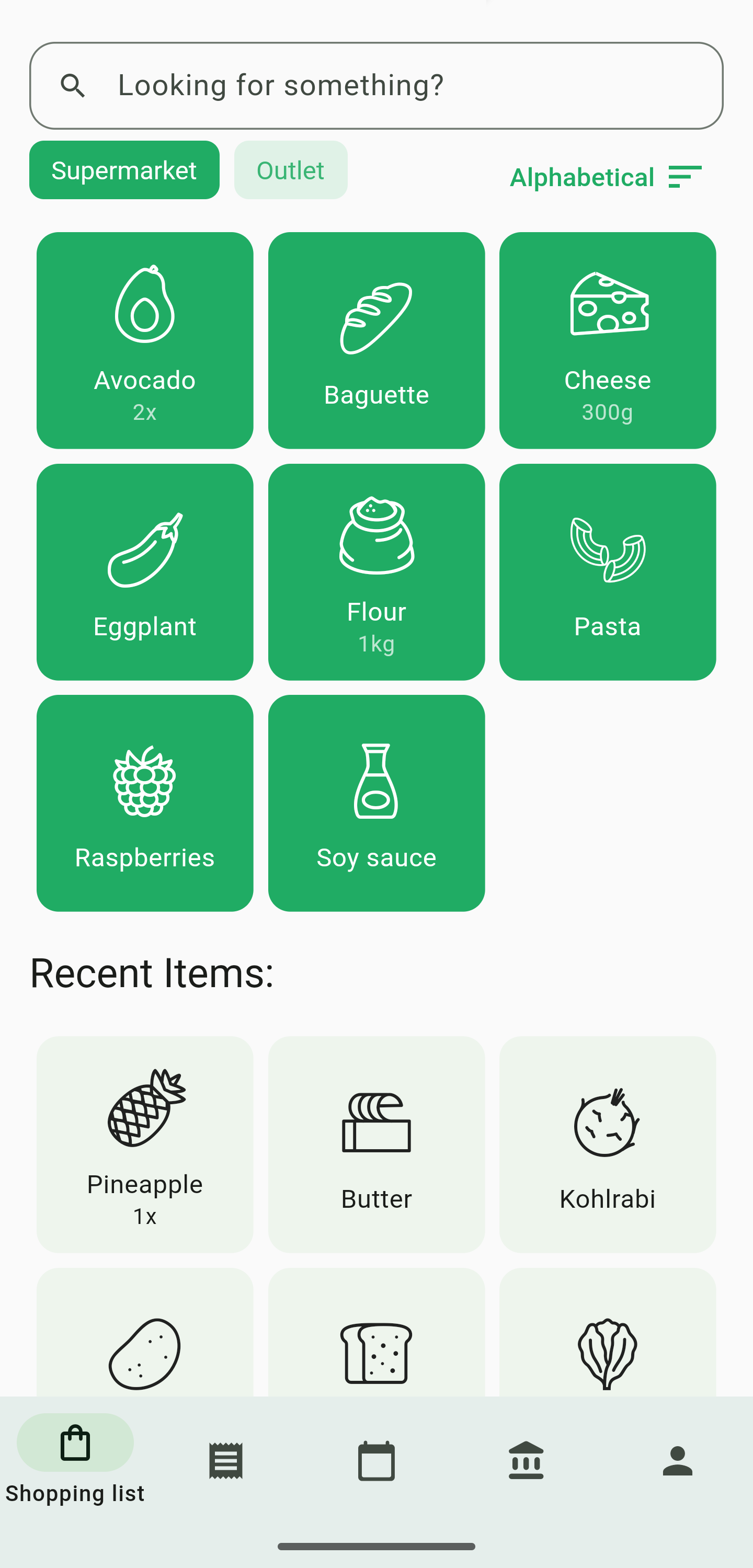 The last grocery app you'll ever need!
KitchenOwl is a smart grocery list and recipe manager. Easily add items to your shopping list before you go shopping or create recipes and get cooking suggestions. Track your expenses, so you know how much you've spent. Download now!
Together
Households allow you to work on recipes, expenses, shopping lists, and meal plans together with other users.
Recipes
Store recipe from the web or created by you, so you can fill your shopping list faster.
Smart
KitchenOwl adapts to you! It learns the order you usually tick off items and suggests recipes you like.
Shopping lists
With icons and categories every trip to the store will be fun.
Meal Plan
Want to plan ahead? No problem, always know what recipes are planned for the week.
Balances
After your shopping trip simply enter your expenses and divide them between all members accordingly.